Musing Mondays is a weekly meme originally hosted by Should Be Reading, where one is asked to muse about one of the following each week:
• Describe one of your reading habits.
• Tell us what book(s) you recently bought for yourself or someone else, and why you chose that/those book(s).
• What book are you currently desperate to get your hands on? Tell us about it!
• Tell us what you're reading right now — what you think of it, so far; why you chose it; what you are (or, aren't) enjoying it.
• Do you have a bookish rant? Something about books or reading (or the industry) that gets your ire up? Share it with us!
• Instead of the above questions, maybe you just want to ramble on about something else pertaining to books — let's hear it, then!
---
Turn for the third question!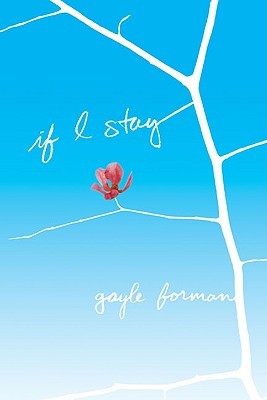 A few days ago I surfed through the New York Times site and checked on their bestsellers list. I found a book by Gayle Forman, If I Stay, and I was really caught with the short synopsis the NYT disclosed. I went through the details more in Wikipedia and Goodreads, learned some reviews - now I can't wait to finish all my book hauls and immediately get to hit the book rental store!
---
Goodreads' Blurb:
Just listen, Adam says with a voice that sounds like shrapnel.
I open my eyes wide now.
I sit up as much as I can.
And I listen.
Stay, he says.
Choices. Seventeen-year-old Mia is faced with some tough ones: Stay true to her first love—music—even if it means losing her boyfriend and leaving her family and friends behind?
Then one February morning Mia goes for a drive with her family, and in an instant, everything changes. Suddenly, all the choices are gone, except one. And it's the only one that matters.
If I Stay is a heartachingly beautiful book about the power of love, the true meaning of family, and the choices we all make.