Teaser Tuesdays is a weekly bookish meme, hosted by Should Be Reading. Anyone can play along! Just do the following:
• Grab your current read
• Open to a random page
• Share two (2) "teaser" sentences from somewhere on that page
• BE CAREFUL NOT TO INCLUDE SPOILERS! (make sure that what you share doesn't give too much away! You don't want to ruin the book for others!)
• Share the title & author, too, so that other TT participants can add the book to their TBR Lists if they like your teasers!
---
First Chapter First Paragraph Tuesday Intros is a weekly meme hosted by Diane at Bibliophile by Sea. It lets us share the first paragraph or (a few) of a book we are reading or thinking about reading soon.
---
I think I'm running out of lucks for good books. I didn't read a lot of them nowadays, instead there were more number of disappointments. Nevertheless, hope this one will remedy that.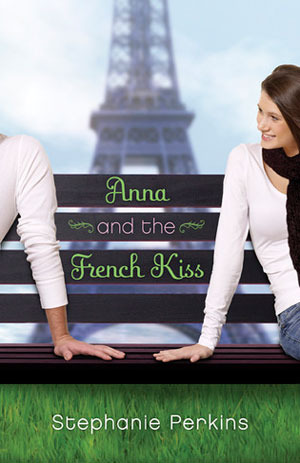 ---
First paragraph:
Here is everything I know about France:

Madeline

and

Amélie

and

Moulin Rouge

. The Eiffel Tower and the Arc de Triomphe, although I have no idea what the function of either actually is. Napoleon, Marie Antoinette, and a lot of kings named Louis. I'm not sure what they did either, but I think it has something to do with the French Revolution, which has something to do with Bastille Day. The art museum is called the Louvre and it's shaped like a pyramid and the

Mona Lisa

lives there along with that statue of the woman missing her arms. And there are cafés or bistros or whatever they call them on every street corner. And mimes. The food is supposed to be good, and the people drink a lot of wine and smoke a lot of cigarettes.
---
Random teaser:
St. Clair follows my gaze to the massive dome. The violet gray sky, the same sky Paris has seen every day since the temperature dropped, has subdued it, stripped away its golden gleam, but I am no less intrigued.

~p. 167, "Anna and the French Kiss" by Stephanie Perkins.
---

I know, the teaser is not that catching, but it was rather hard to pick one from this book :| Has anyone read this book? Please tell me that this is a good one, so that I can believe that my luck was not that sapless.