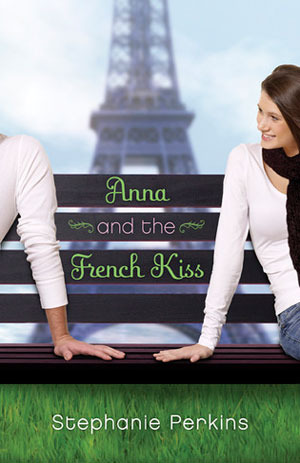 Book Title: Anna and the French Kiss
Author: Stephanie Perkins
Publisher: Speak - Penguin Group
Source: Purchased
Genre: Young Adult
Year: 2010
Page Count: 372
ISBN: 9780142419403
Find it at: Stephanie Perkins' Official Website
Add to your Goodreads' shelf.
My Rating: 3.5 out of 5.0
---
Goodreads' Blurb:
Anna is looking forward to her senior year in Atlanta, where she has a great job, a loyal best friend, and a crush on the verge of becoming more. Which is why she is less than thrilled about being shipped off to boarding school in Paris--until she meets Étienne St. Clair. Smart, charming, beautiful, Étienne has it all...including a serious girlfriend.
But in the City of Light, wishes have a way of coming true. Will a year of romantic near-misses end with their long-awaited French kiss?
---
This was a good book. I can't say anything more than that. It was a really light and enjoyable reading, but I was kinda expecting it more than that. I liked Anna's character, by whom the author delivered the young love story entangled with friendship and family which normally happens to teenager.
I loved how the author built
Étienne's character too. It was believable that there was really a perfect pretty boy like him. I think I'd be head over heels to if I were Anna.