Teaser Tuesdays is a weekly bookish meme, hosted by Should Be Reading. Anyone can play along! Just do the following:
• Grab your current read
• Open to a random page
• Share two (2) "teaser" sentences from somewhere on that page
• BE CAREFUL NOT TO INCLUDE SPOILERS! (make sure that what you share doesn't give too much away! You don't want to ruin the book for others!)
• Share the title & author, too, so that other TT participants can add the book to their TBR Lists if they like your teasers!
---
First Chapter First Paragraph Tuesday Intros is a weekly meme hosted by Diane at Bibliophile by the Sea. It lets us share the first paragraph or (a few) of a book we are reading or thinking about reading soon.
---
Fiuhh, I'm finally done with this semester and have some quiet and refreshing time for a month, before I have to do an internship this January. I didn't have much time to read books when the school was on, but now I'm catching up at the track.
I was in a bit of reading syndrome for the last few months since I couldn't find good books to read, but a week ago I read one of Courtney Summers's works, Cracked Up to Be and it was really awesome! If you're interested, check out my review for the book here.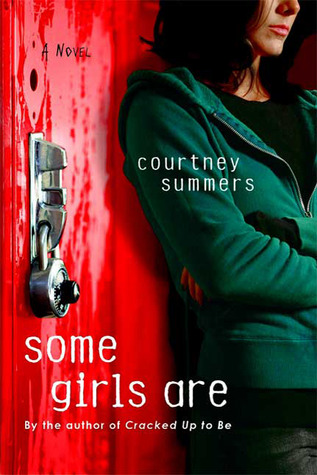 These are the first paragraph and teaser.
---
First paragraph:
Hallowell High:
You're either someone or you're not.
I was someone. I was Regina Afton. I was Anna Morrison's best friend. These weren't small things, and despite what you may think, at the time they were worth keeping my mouth shut for.
Everyone is wasted.
Anna is wasted. Josh is wasted. Marta is wasted. Jeanette is wasted. Bruce is wasted. Donnie's always wasted. I'm not wasted. I had my turn at the last party, called shotgun in Anna's Benz after it was over. My head was out the window, the world was spinning. I puked my guts out. It wasn't fun, but it's not like there was anything else to do. Tonight, there's even less to do than that. Tonight, I'm the designated driver.


---
Random teaser:
"I heard what happened." He doesn't look at me. "I wanted to make sure you weren't-"
"Dead?" I ask. He nods. "Well, I'm not. But the day is still young. All I have to do is step down a deserted hallway alone, and I'm sure they'll jump me."

~p. 130, "Some Girls are" by Courtney Summers.
---

Well, are the first paragraph and the teaser gripping enough for you? I have a feeling that this one will be amazing too. Please drop the link to your first paragraph and teaser so that I can visit you back. Have a good week, everyone!