Image Source: Goodreads
Book Title: The Selection Stories: The Prince & The Guard
Author: Kiera Cass
Publisher: HarperTeen
Source: Purchased
Genre: Dystopian Young Adult
Year: 2014
Page Count: 173
ISBN: 9780062318329
Add to your Goodreads shelf.
My Rating: 4.0 out of 5.0
---
Goodreads' Blurb:
Two novellas set in the world of Kiera Cass's #1 New York Times bestselling Selection series are now available in print for the first time. The Prince and The Guard both offer captivating views into the hearts and minds of the two men fighting to win America Singer's love. This collection also features exclusive bonus content, including a sneak peek at The One, the eagerly anticipated third novel in the Selection series.
Before America arrived at the palace to compete in the Selection, there was another girl in Prince Maxon's life. The Prince opens the week before the Selection begins and follows Maxon through the first day of the competition.
Raised as a Six, Aspen Leger never dreamed that he would find himself living in the palace as a member of the royal guard. In The Guard, readers get an inside look at Aspen's life within the palace walls—and the truth about a guard's world that America will never know.
---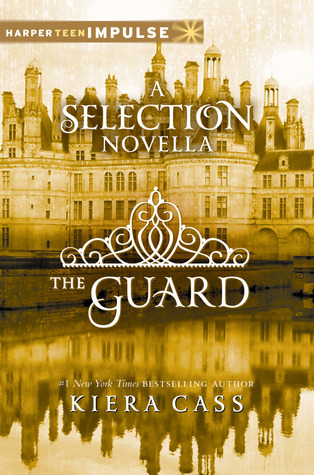 This edition is a renewed one which compiles two novellas, The Prince and The Guard, into one book. The Prince is narrated by Prince Maxon Schreave, while The Guard is recounted from the first point of view of Aspen Leger.
Not much can I retell about this book aside from the blurb above. The two novellas originally were published in separate. The Prince was published in 2014 and The Guard in 2014. If you can take a look of both sides, they were the original cover for each book. I must say that the author and publisher have really good taste that it can captive readers easily.
From the story, the compiled book has nothing really new at all. The Prince only puts in a bit about a girl who loved Maxon before the Selection takes place. As for the rest, both Thee Prince and The Guard only retell what are already inside those three books from Maxon and Aspen's point of views. From the experiment, I can argue that the author a bit more skilled in writing from Maxon's point of view than when she has done in America's. Not that bad if you are looking for a light reading.